DESIGN GUIDELINES FOR
ROTATIONAL MOLDING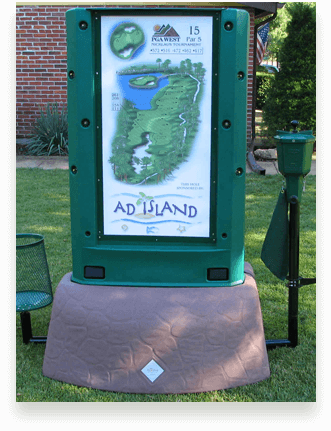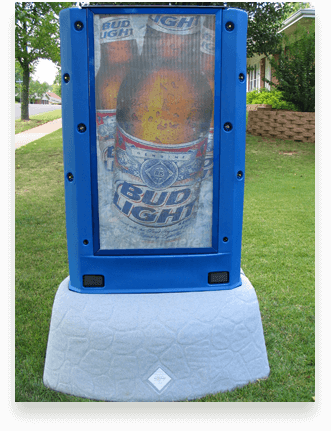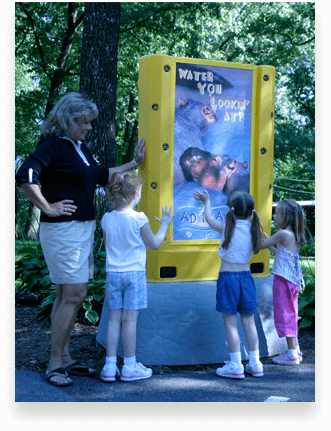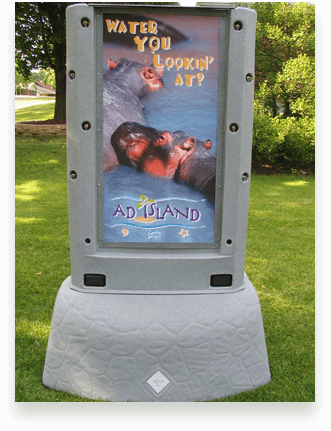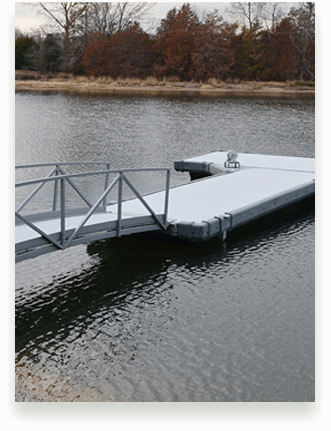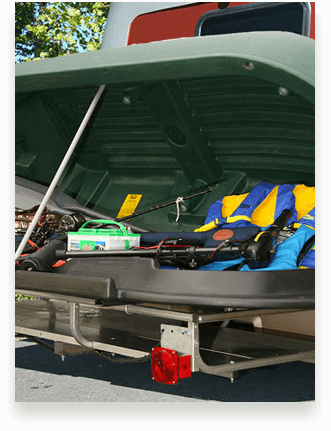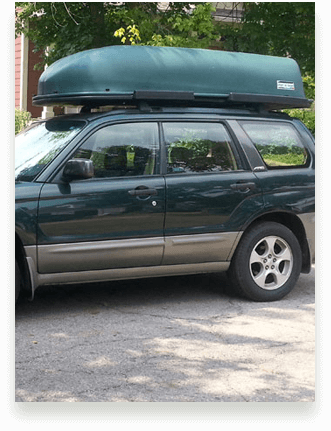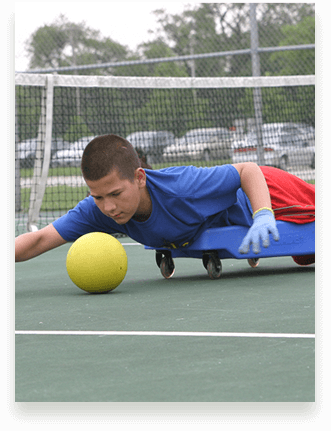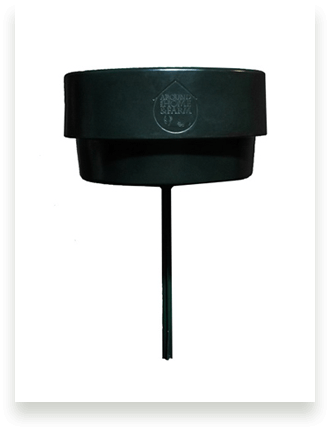 The Types of Molds Used In The Rotational Molding Process
There are three different types of tooling most commonly used in Rotational molding – Cast Aluminum, CNC Machined Aluminum, Electroformed & Fabricated Sheet Metal. Each type of tooling has it's own benefits and product design parameters.
Cast Aluminum Molds
Cast aluminum molds are one of the predominant molds used in the Rotational molding process. Cast molds can produce products with complex shapes, curves and intricate detail from very small products such as a ear bulb syringe to a 400 gal. water storage tank. The majority of the Rotationally molded products made today are produced from cast aluminum molds. Product Appearance: cast molds pick up fine detail, faithfully reproducing the original pattern. Wherever a good product appearance is required, cast molds are predominantly used. Repeatability: a foundry set-up can produce multiple molds providing consistency from mold to mold…product to product. Heat transfer: the alloy predominantly used for cast rotational molds is 356 aluminum which offers the best heat transfer, strength, and malleability. Malleability: the malleability of the alloy allows for ease in texturing and/or polishing the molds and easily revising the tool when called for by product design changes. Wall Thickness: usually 1/4″ or 3/8″. Design Flexibility: multiple piece molds allow for undercuts and complex shapes. Cost: Cast molds are usually less expensive than CNC machined or electro-formed molds. Cast mold tolerances are typically. Cast Molds: ± 0.005 in/in, although tolerance may vary for small dimensions ± 0.030″. Typical lead-times for cast tooling are 1-2 weeks for the pattern and 6 weeks for the mold for a small to medium sized product.
The Production of Cast Aluminum Molds
Engineered Drawings or Electronic Data:
Model
Inspection
Engineering
Pattern
Foundry
Finishing & Texturing
Machine
Assembly
Permanent Coating
Engineered Drawings or Electronic Data
The process begins with a product design normally communicated through engineereddrawings or electronic data. We have the ability to translate an IGES or DXF file from virtually any source. This file can be sent to us via modem or e-mail. We work with both 2-D and 3-D drawings. From this information, we can provide an estimate of the tool cost and make design recommendations to improve product moldability and reduce initial tooling cost and long-term maintenance.
Model – types, production & inspection
While the tool is being designed, a high tolerance model is manufactured. The model is an exact replica of the finished part – only slightly larger to accommodate the shrinkage in aluminum and plastic that will take place. Since there are many variables in rotational molding that contribute to varying tolerances, it is essential that the model be accurate. We offer a wide range of model types, which include CNC machined wood and plastic, and other composite materials, such as renwood and renshape. Regardless of the type of model that you choose, every dimension on the model will be inspected by our Coordinate measuring equipment, documented and sent to the customer for review before production begins.
Engineering
Before production begins, each mold and spider is individually pre-engineered with an eye toward potential molding problems. Our engineers use the latest CAD technology to ensure oven fit, airflow, check for undercuts, deep core areas, and places where the mold may incur heavy wear and tear. Special attention given to ease of operation. Clamps and inserts are made easily accessible, and the molds are designed to assure safe operation, while minimizing scrap and downtime.
Pattern
Most rotational mold makers use urethane rubber tooling. Some of the benefits of using a urethane tooling are:
Reduced mismatch on the parting line.
The ability to form under-cuts in the mold.
Certain changes in design can be made very quickly.
Foundry
The foundry process is where key steps are utilized to create top quality castings. Each foundry step is carefully monitored. Daily tests are taken of the sands, aluminum, and chemicals that we use. Mos rotational mold makers keep the actual process confidential so that they can maintain a competitive edge.
Finishing & Texturing
Completing the mold with special textures will enhance the final product from blasting and texturing to applying a variety of finishes to molds.
Machining
Machining allows for inserts and pull pins and custom machined parts required by product design. Also able to produce aluminum molds using alloy and machined by CNC process.
Assembly
Once the mold is complete, it is important that is be mounted on a top quality spider or frame to maintain the dimensional stability of the mold, protect the molds and parting lines, and provide adequate clamping and shutoff.
Permanent Coatings
Permanent coatings provide permanent release and can achieve a variety of finishes on your product from high gloss to matte depending upon the permanent coating selected.
Mold Combinations
Single Cavity Molds – Single cavity molds produce one part from each tool.
Back to Back Molds – Also known as "head to head", usually produce one hollow part which can be cut into two products.
Multi-Cavity Molds – can produce multiple hollow parts.
Find used injection molding equipment links:
used plastic injection molding equipment
used plastic injection molding machine
used plastic injection molding machines
used plastic injection moulding machine
used plastic injection moulding machines for sale